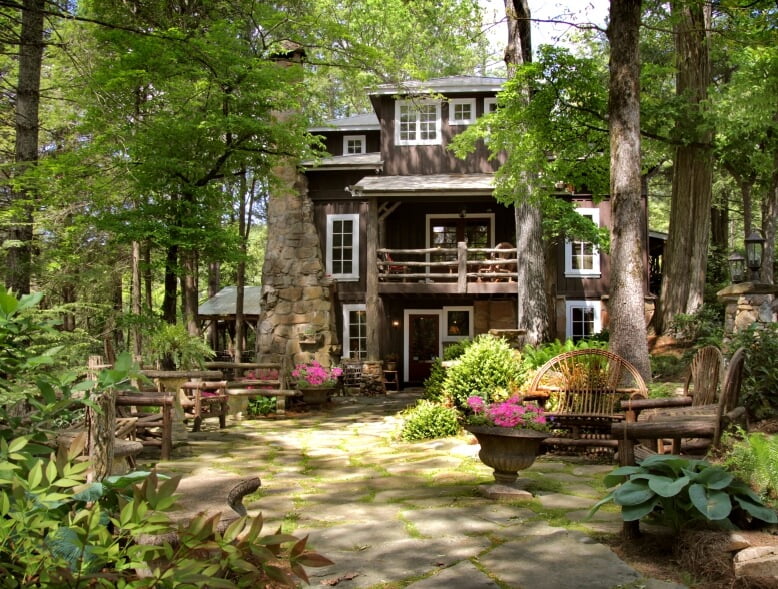 Explore Rabun County
Your Georgia Mountain Destination!
You'll find everything you could dream of for the perfect get away to rest, relax and renew. Whether you are an outdoor enthusiast, a student of history, a prolific shopper or collector, or a gourmet or farmer at heart, you can find it here, beckoning you, and waiting to delight you. Use this website to plan your adventure!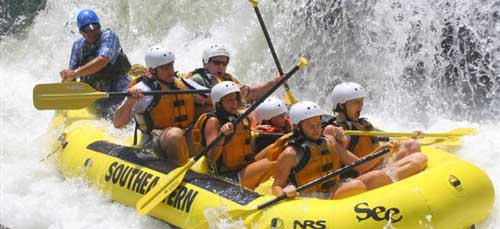 Recreation
Explore New Adventures
Explore outdoor adventures like rafting the Chattooga river or hiking on scenic trails or swooshing down a zip line. Admire the arts in native music and visual arts at a local art gallery and delight in the mountain crafts at our specialty shops. Stay at a North Georgia mountain cabin in a rustic setting, a bed and breakfast with full hospitality, a luxurious mountain golf resort or camp in many of the available campgrounds. Eat in a Rabun County restaurant and enjoy local cuisine and ingredients. Plan your Georgia mountain wedding at a resort or retreat center. And dig deeper into the culture and heritage of the North Georgia Mountains.
Dining
Dine & Wine
In our cozy North Georgia Mountain community you will find historic North Georgia bed and breakfast inns, restaurants featuring our local fresh farm produce, great galleries for shopping, and of course all of our outdoor natural beauty. We'll see you in the Mountains!
Meet & Retreat
Corporate Events & More
Nestled in the southern tip of the scenic Blue Ridge Mountains in Northeast Georgia, Rabun County is a scenic drive from the major metro areas of Atlanta, Asheville, Greenville and Chattanooga, and is a convenient hub for day trips to other nearby places and attractions in the Northeast Georgia Mountains, Western North Carolina, and up-state South Carolina. Each season offers an exceptional setting to discover all that Rabun County has to offer. From the 4,969 foot summit of Rabun Bald in the northern end of the County, to the 1,200 foot deep Tallulah Gorge at its southern end, you'll discover majestic mountains, shimmering lakes, roaring waterfalls, cool springs, lush forests, award-winning vineyards, roadside stands, festivals, trails, arts and antiques, history, a wild and scenic river, and more, all waiting to be explored. The land, the culture, and the people of Rabun await you. Come to relax. Come to be thrilled. Come to fall in love. Discover why Rabun County is the Natural Choice for your next get away.
Farm to Table Capital of Georgia
Browse Our Farm to Table Restaurants
In January 2015 the State House of Representatives designated Rabun County as the Farm to Table Capital of Georgia. Rabun County has five Best Chef's America and many locally owned farms. We also have 6 dedicated Farm to Table restaurants however, many of our restaurants use farm fresh produce on a regular basis even though they don't advertise as strictly Farm to Table. Farm to table is not just a tagline for Rabun County but a way of life for so many of our residents.