---
Boys and Girls 10 U Boys and Girls State Basketball Tournament 2020-21 Season
Boys and Girls 10U Boys and Girls State Basketball Tournament 2020-21 Season
State Tournament 16 Teams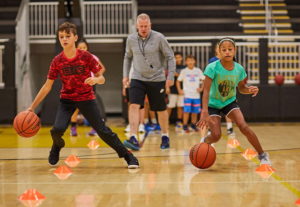 Admission will be $5.00 for Adults, $2.00 for students and seniors (55 or over). Children ages 6 and under, coaches, players and Recreation Park staff will be admitted free.
Our concession stand will be open during the tournament for the general public.
We will also have a hospitality room for coaches, officials, scorekeepers, and agency representatives.
WE ARE RECOMMENDING EVERYONE TO WEAR A MASK AND SOCIAL DISTANCE WHEN POSSIBLE. WE ALSO HAVE HAND SANITIZER IN SERVERAL DIFFERENT AREAS.
Please go to the GRPA.org website for updated brackets and other info.
Important Coaches Information: All Coaches and team personnel (non-players) must check in with the roster check in table before your team's first game of the tournament. There will be a coaches meeting for coaches of the first games of the evening with the Tournament Director and Officials prior to tip off. No more than 3 coaches or nonplayers are allowed on the bench at any time. Team fee for the tournament is $205 which includes the $5 for quick scores.
Good Luck to everyone in the tournament!
Adam Dixon-Athletic Director
adam.dixon@rabuncounty.ga.gov
Phone 706-782-4600
---