Events Happening for the Total Solar Eclipse in Rabun County, Georgia

Elvis is in the County! at Tiger Drive-In
Saturday, August 19th
Mark Eskew (aka Elvis) will be performing at the Tiger Drive-In on Saturday August 19th.  The theater opens at 7pm and the first movies starts at 9:30pm.  Elvis will perform from 7:30pm to 9pm.   There will be a new release double feature once Elvis leaves the building.
Admission is the $10 per person which includes Elvis and the double feature.
There will be a full concession bar open so make it a full night.  We will also be smoking a 110 pound pig with all the trimmings for your delight.  This is a night you will want to be at the Tiger Drive-In.
For more information about the Tiger Drive-In go to www.TigerDriveIn.com.
Andy's Trout Farm – Solar Eclipse Family Friendly Fun
AUGUST 19-21
www.AndysTroutFarm.com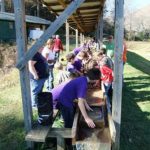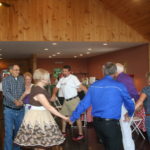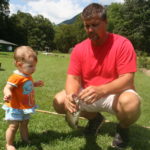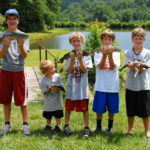 Saturday 10-6
Sunday. 12:30-6
Monday 10-6
Square Dance and Fish Fry–Sunday 6-9
Out of Sight Activities for Family Fun include:
Trout Fishing-Pay by the pound–Pole rental fee waived
Gem Mining-$4.00
Guided hike to waterfall–$2.00 per person/$5.00 per family
ESPECIALLY for this event visit our TOTAL ECLIPSE activity area with a variety of kid friendly activities including–face-painting, bubbles, helium balloon fishing, water,balloons, water guns,  horseshoes, cornhole, and more–free admission for all fisherman.  $3.00 admission for all others.
BE SURE TO bring the whole family and join us for a FISH FRY and family fun with music and SQUARE DANCING SUNDAY night 6-9.  Admission is $15.00 and includes meal and entertainment–children under 5 free.
Sunday, August 20th, 2017 7:00pm
Dillard "Experience Extraordinary" Total Solar Eclipse festival
Saturday, August 19th –

August 21st
Dillard City Town Hall outdoor area
Fun, food, wine, and roses – and great activities.The City of Dillard will host activities, events and bluegrass music leading up to the "grand show."
Rose Distillery Tours & Tasting • Highlands Aerial Park – World Class Zip Lines • Dillard House Stables Trail Rides
Award Winning Wine Tasting – 12 Spies Vineyards • Arts & Craft Exhibits – Working Artists
BBQ Plates, Shaved Ice, Moon Pies, Soft Drinks, Wine & Beer Avaliable
Solar Seminars with Linda McKenna, NASA/JPL Solar System Ambassador: 2:00 p.m. – Dillard City Hall • 892 Franklin Street • Dillard and 7:00 p.m. – Dillard House Conference Center • 768 Franklin Street • Dillard
Cost: Saturday & Sunday Limited Parking –  $5 per car, includes 1 pair of eclipse glasses*
Cost: Monday Limited Parking – $10 per car, includes 1 pair of eclipse glasses*
Additional eclipse glasses*: $2.50 each
For additional information please call 706-746-5891. Visit our Facebook pages https://www.facebook.com/Solar-Eclipse-Dillard-Georgia-August-19-21-2017-1061892583912828/https://www.facebook.com/Solar-Eclipse-Dillard-Georgia-August-19-21-2017-1061892583912828/  and https://www.facebook.com/dillardgeorgia/
Downtown Clayton Scavenger Hunt & Block Party
Saturday, August 19th afternoon & Saturday evening

Come out for a fun filled day of adventure, fun, and laughs.  There will be a full county scavenger hunt for the whole family beginning and ending in Downtown Clayton at Gather Curated Goods at 46 N. Church Street.  After the fun family day plan to come back to Main Street for a night of dancing, music, food, and drink.  Experience what makes Clayton such a special place to be.
More details to come so be sure to check back often.
Total Blackout Bash at River Falls at the Gorge – Sold Out

Saturday, August 19th 

Let's party down at the river in Rabun County with a total blackout bash!
The total solar eclipse will be on Monday so let's prelude it with a summer bash! DJ Chris Fuller will start at 7:00 pm! Bring a finger food and come enjoy the party! We will dance the night away under the summer stars! If you are staying at River Falls at the Gorge in their cabins or campsites admission is free.  If you are not the fee for the party is $15 per person.  You must call ahead for reservations for the party if you are not staying at River Falls.    Entry to the party is free to our registered campers.
For tickets and more information please call 706-754-0292.
www.riverfallsatthegorge.com

Total Eclipse Pre-Party at Stonewall Creek Vineyards

Come out on Saturday, August 19th & Sunday, August 20th from 1pm – 5pm and enjoy the gorgeous view and some fabulous sounds.
The day will feature……..
6 Wines from Grapes Grown in the Path of the Eclipse – Rabun County!
Eclipse Wine Brownies – Local delicacy with Stonewall Creek's Red Wine
Eclipse Music and Dancing – from the sounds of local artist Paul Wysock on the Accordion!
You don't want to miss these two fantastic days at Stonewall Creek Vineyards.
Admission is FREE.
$10 tasting fee
Cheese and Charcuterie plates available
Stonewall Creek Vineyards
323 Standing Deer Lane
Tiger, GA  30576
706-212-0584
www.StonewallCreek.com
Eclipse Golf Tournament & 19th Hole Festivities at Sky Valley Country Club and the City of Sky Valley –
Sunday, August 20th, 2017 – 1pm & 6pm – 9pm
www.skyvalleycountryclub.com

Come up to the Highest City in the state of Georgia and the coolest on Sunday, August 20th for the Eclipse Golf Tournament & 19th Hole Festivities.  Golf your way through one of the most beautiful courses anywhere and end your day with a fabulous band and great food.
You don't golf?  That's OK!  You can come and enjoy the 19th Hole Festivities after a day filled with other things happening in Rabun County during the day.  Tickets will be available separately.
The day will kick off around 1pm and end when the music stops around dusk.
More details to come but go ahead and mark your calendar to be in Rabun County for the Total Solar Eclipse and Sky Valley for our Eclipse Golf Tournament & 19th Hole Festivities.
Bluegrass on the Square in Tallulah Falls
Saturday, August 19th & Sunday, August 20th, 2017 7:00pm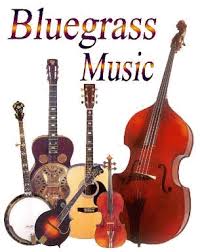 Come experience the tradition of Tallulah Falls with their Bluegrass on the Square.  Every Saturday spring through fall folks come enjoy some free flowing Bluegrass.  Bring your guitar, banjo, fiddle, or your instrument of choice and join in the pickin' or just sit back and enjoy the atmosphere.
This installment of Bluegrass on the Square will take place at the amphitheater on the campus of Tallulah Falls School.   There will be some professional pickers there to join in with anyone who wants to join.
Bring your chair or blanket.  We will also have hotdogs and lemonade there for all to enjoy.
Check back often for more details and any updates to the night.
Eclipse Lecture and Information session from Eclipse Experts at the Rearden Theater on the campus of Rabun Gap-Nacoochee School
Sunday, August 20th – 5pm – 6:30pm
www.RabunGap.org

You don't know much about what a Total Solar Eclipse is or why it is so significant to the world.  Here is your chance to come get all the answers you have been asking.  The Rabun County Tourism Development Authority is presenting Dr. Keith Bechtol with a lecture titled "Light and Shadows: the Eclipse and other Cosmic Wonders" .
Dr. Bechtol expresses that seeing an eclipse is an amazing experience, but nowadays, eclipses are very well understood scientifically. The current frontier of human knowledge involves questions about the origin and fate of the universe, new types of matter and energy, black holes, and the search for planets beyond our solar system, etc. Many of these questions we would not have known how to ask until recently. So eclipses are a source of inspiration, and represent the beginning of an ongoing effort to better understand the cosmos and our place within it.
This lecture and question & answer session will be very informative  and intriguing.  You will be ready to observe the Total Solar Eclipse the next day when you view the eclipse from the only place in the state of Georgia that will be in the Path of Totality.
About Dr. Bechtol:
Born and raised in Virginia
* Undergrad at College of William & Mary, Physics
* Grad school at Stanford University, Physics PhD
* Postdoctoral Fellow at the University of Chicago, Kavli Institute for Cosmological Physics
* John Bahcall Postdoctoral Fellow at the University of Wisconsin-Madison
* Staff scientist for the Large Synoptic Survey Telescope, a new telescope now under construction in Chile (more info on LSST here:
https://www.lsst.org/
) This is Dr. Bechtol's current position based in Tucson, AZ.
* Assistant Professor at the University of Wisconsin-Madison (starting fall 2018)
* Discovered more than a dozen small galaxies orbiting the Milky Way
* Visited 6 continents for scientific research, including Antarctica
* Research involves dark matter, dark energy, neutrinos, supernovae… use telescopes on mountains, high-altitude balloons, deep within glaciers, and in outer space
Pre-Eclipse Party
at River Campgound & Green Moon Event Center
Sunday, August 20th, 5pm – 11pm
presents Tiger Bragg Band
Food, Beer & Wine
Horseshoes
Corn Hole
Date:              Sunday, August 20, 2017 at 5:00 p.m., band starts at 7:00 p.m.
Location:       River Campground at 23 Joy Bridge Road, Lakemont, GA
Directions:    Four miles north of Tallulah Gorge, from Hwy 441 S/Hwy 23, take Joy
Bridge Road west.
Free Admission
Offering Primitive Camp Special:  3-night stay for $50 during eclipse weekend
Contact:        Melissa or Tim Heiden
Phone:           706-782-1625
Website         www.garivercampground.com
Email:             rivercampground@gmail.com
Sold Out
**** Total Solar Eclipse Viewing Party at Rabun Gap-Nacoochee School
Monday, August 21st – 11:00am – 4:00pm
www.ExploreRabun.com

Do you want to be in the Path of Totality for the 2017 Total Solar Eclipse?  If so, the only place in Georgia to do that is Rabun County, Georgia.  Rabun Gap-Nacoochee School is graciously providing the perfect location for the viewing of this spectacular and for most of us a once in a lifetime event.
During this viewing party there will be music, food, and screens set up across the viewing area to watch as a NASA feed is shown with experts walking us through what is happening as the eclipse touches each state beginning on the west coast and comes across before it leaves on the east coast.  You will not want to be anywhere else for this event.
Purchase your tickets for this event HERE!
Cedar Hill will be the feature band for this spectacular event.  Cedar Hill is Atlanta's most entertaining bluegrass band.  This group of professional musicians features four lead vocalists, tight three and four part harmony, and skillful picking on the banjo, guitar, mandolin, fiddle, dobro and electric bass.  But, it is their versatility, their "out of the box" creativity, and their timely use of humor and comedy that sets Cedar Hill apart from other bands.  Cedar Hill performances display unique arrangements of bluegrass standards, and popular songs from other genres of music, with a few surprise twists and turns.   When you go to a Cedar Hill performance, expect to be entertained, but also expect the unexpected. Below is a sample of just one of their sounds. 
There will be other sounds and things to do as well.  It is the party of the year you don't want to miss.
Admission – $5 per person, protective logo'd glasses are included in this ticket price.
Event is Rain or Shine
To Bring – Your lawn chair and/or blankets.  There will be no bleachers or seating provided.
What NOT To Bring – No Coolers, No Alcohol, No Tobacco, No Tents or Beach Umbrella's, No Pets
Parking – There will be on-site parking at Rabun Gap-Nacoochee School on a first come first serve basis.  Parking on-site will be limited.  $5 per car.  There will be off-site parking with shuttle service.  The shuttle service is included in your parking fee of $5 per car.   For off-site parking information go to https://explorerabun.com/parking-outasight-total-solar-eclipse-viewing-party/.
Under the Chota Sun! Benefiting Autism
Monday, August 21st – 10am – 5pm
Snacks, drinks, and lunch will be provided.  There will be an astronomy session presented before the eclipse.
Space is limited and by reservation only.  Go to www.autismfoundationofga.org to make your reservations.

Foxfire Eclipse
Monday, August 21st, 12:30pm – 4pm
As a special program at Foxfire, we will be hosting a day of eclipse and solar folklore, games, and tours. The northern half of Rabun County will be right on the path of this year's total lunar eclipse and we're opening our doors for 100 people to come ride this one out with us. For $10/person, you'll get admission to the museum, a pair of solar glasses, and be able to tour around the grounds and interact with Foxfire staff to learn more about our great Southern Appalachian Heritage. We will also have special, limited-edition tshirts for sale to commemorate the day.
Rabun County is expecting some 40,000 people over the couse of the weekend and through Tuesday to experience this phenomenon, so be prepared to deal with traffic. We suggest packing lots of water, snacks, and whatrever else you may need to make the journey and expect delays.
As AWESOME as that sounds, we do think this will be a really great event and a once-in-a-lifetime extperience. We look forward to seeing you at Foxfire!
The Foxfire Museum & Heritage Center
98 Foxfire Lane
Mountain City, GA 30562
For more information or questions email foxfire@foxfire.org or call 706-746-5828.
Black Rock Mountain State Park Total Solar Eclipse Viewing
Monday, August 21st, 1pm – 4:30pm

Join us at the top of the mountain for one of the best views of the total solar eclipse.
Viewing glasses will be for sale.  Learn more at www.gastateparks.org/Eclipse2017
Website:
Tallulah Gorge Total Solar Eclipse Festival
Monday, August 21st, 2017 1pm to 3pm at Tallulah Gorge State Park
www.gastateparks.org/tallulahgorge/

Come watch the total solar eclipse at the Tallulah Gorge State Park on August 21st form 1:00p.m.–3:00p.m. which will be in the direct path of seeing a total eclipse.
Come one, come all.  Come as a family or bring your school group.  All are encouraged to bring your young people to watch this event. There will be different stations set up to make your own viewing instrument as well as instruments set up for people to view the eclipse.  There will be activities to participate in while we are waiting for the eclipse such as live music, crafts, recreational, and educational activities.  Experts will be on hand to answer questions about the eclipse. This is a free event and open to everyone.

Solar Eclipse Paddle ::
Paddleboard on Lake Burton During the Solar Eclipse!
August 21st, 1pm – 4pm
What: Solar Eclipse Paddle on Lake Burto
When: Monday, 21 August 2017 from 1:00 PM to 4:00 PM
Cost: $189 per person
Where: Wildcat Creek Cove on Lake Burton in northern Georgia (more detailed directions will be provided to people with complete reservations)
Who: You! (Along with Saint Simons Paddleboard & Kayak and a few more guests). All ages and skill levels
are welcome. If needed, you can schedule a private paddleboarding lesson in the morning before the eclipse.
Why: Solar eclipses are super cool and getting to see a total solar eclipse is a rare opportunity. (According to this list of solar eclipses, the next total solar eclipse visible from the United States will be in April of 2024; there won't be another total solar eclipse visible from Georgia during this century!)

August 21, 2017 will bring Georgians one of the only full eclipses we will see in the next 100 years.  St. Simons Paddleboard & Kayak is offering a once-in-a-lifetime opportunity to view this amazing event while paddleboarding on Lake Burton, Georgia.  Norm will provide all the equipment and training you will need to have a safe, fun, and educational experience on this very special day.  Complementary viewing glasses, snacks, and beverages are also included.  Come by yourself, bring that special someone, or the whole family.  This eclipse experience will fill up quickly as space is limited.  Call 912-230-4323 to book your spot on the solar eclipse paddle before it's too late!
Eclipse Viewing at the city of Mountain City,  City Hall
August 21st, 1pm – 4pm
"Bring your lawn chair or blanket and enjoy the Solar Eclipse at the City of  Mountain City Complex (41 Education Street, Mountain City, GA).  Event will begin at 1:00 pm with Music by the Black Rock Boys.  There will be popcorn, soft drinks, and water for $1.00."
Event times:  1:00 pm  –  3:30 pm
Cost:  Free Admission (will have popcorn, soft drinks, and water for $1.00)
Limits:  Approximately 300 people
Contact:  Brenda Cannon, 706-746-3513
Parking:  City Complex parking lot/street and will be directed by Mountain City Police
For further information, please contact Brenda Cannon,City Clerk – Mountain City at 706-746-3513
102 Dotson Street
Mountain City, GA  30562

12 Spies Vineyards Total Eclipse Viewing Party – Sold Out
August 21st 2:30pm

On August 21 , 2017 12 Spies will be at ground zero to witness a total solar eclipse! By requests from our FB and mailing list, we are currently putting together a package for our friends and guests which will include souvenir glasses, safety glasses to view the eclipse, box lunch and bottle of your favorite 12 Spies wine!

We have a beautiful pasture to bring your lawn chairs/blankets to enjoy this historic event!
We will have to limit the attendance to 150 to insure this is a comfortable and special event! More details will follow within the coming weeks! We will start reservations soon !
Plan to arrive at 11AM to get your site settles and pick up your lunch and bottle of wine so when the Eclipse starts (2:35) you are ready to take in the full experience!
Mark the date and stayed tuned to FB and our website www.12spiesvineyards.com for more information!

Tiger Mountain Vineyards Viewing Party – Sold Out
August 21st

Get your box lunches and a bottle of wine (at an Eclipse discount!!) for guests to purchase at the Red Barn Cafe on-site along with unbreakable wine glasses — bring your own blanket! There's more than one great viewing spot on the Ezzard farm! More details to come.
For more details about the Viewing Party at Tiger Mountain Vineyards go to www.TigerWine.com.
More details to come about all events happening in Rabun County.  Check here often but go ahead and make your plans to be with us all weekend long.