When:
June 14, 2019 @ 6:30 pm – June 16, 2019 @ 10:00 pm
2019-06-14T18:30:00+00:00
2019-06-16T22:00:00+00:00
Where:
Dillard House Conference Center
768 Franklin Street
Dillard
Georgia 30537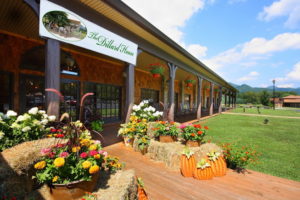 Northeast Mountain Film Festival
Dillard House is hosting the Northeast Mountain Film Festival from June 14- June 16, 2019, showcasing films from all over the world. Don't miss out the opportunity to meet the creative minds, watch some fun movies while enjoying the food at the Dillard House. The Event also includes wine tasting at Stonewall Creek, Vineyards.
The Festival is celebrating its first year at the Dillard House, a resort located in the historic town of Dillard, Georgia where we are showcasing films from different genres from over 40 countries. Along with exceptional feature films, the festival includes socializing talks, outdoor programming, presentations and much more!
About The Northeast Mountain Film Festival
The Northeast Mountain Film Festival is celebrating and experience the era of films and Cinema in the gorgeous mountains of Northeast Georgia. The idea of making films should be done in a serene place where one adores nature and art. Dillard, where the festival is happening, is located in the gorgeous Blue Ridge mountains, a physiographic province of the larger Appalachian Mountains range. Winter, summer, spring and fall, the Northeast Georgia Mountains are simply beautiful. Aside from the award-winning southern cuisine and horseback stables the Dillard House has to offer, the surrounding area boasts incredible outdoor adventures such as whitewater rafting, shopping, vineyards, zip lining, hiking, swimming, fishing and much more! Throughout the seasons the property is filled with gorgeous wildflowers. Any time of year, Dillard is the perfect location for friends and family to come together to eat, relax, and play!
For tickets and more information reach out to the Dillard House.