Is a missions-focused summer camp experience for girls.  A week at Camp Pinnacle opens the door for each girl to make new friends, learn about God and His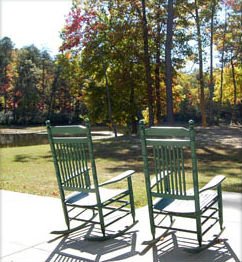 plan for her life and the world, explore new cultures, interact with missionaries, and have lots of fun! Located 2 miles northeast of Clayton, Georgia in the beautiful mountains of North Georgia in Clayton, Camp Pinnacle offers campers the best of campfires, swimming, Bible study, missions, culture camp, nature hikes, archery, outdoor living skills and more.
Pinnacle Retreat Center is located in the beautiful Appalachian Mountains of Rabun County, Georgia, and is surrounded by the beauty of lakes, mountains, and forest. As a year-round, modern, full-service facility, Pinnacle is the ideal setting for church group retreats, conferences and camps.
We are a ministry of WMU and Women's Ministry with the Georgia Baptist Mission Board. Other non-profit groups not affiliated with Georgia Baptist Women and WMU are welcome to utilize the facility as long as their purpose, mission and values do not conflict with that of Georgia Baptist Women and WMU. Management reserves the right to limit or deny use of the facility.
Business Information
200 Adventure LaneClayton, GA 30525(770) 936-5326