Camp MasterChef launches in Rabun-Gap, GA in June 2018 with the producers of MasterChef, MasterChef Jr. & FOX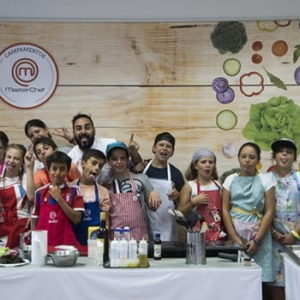 One or two-week overnight camps for kids and teens ages 8-16 with themed programming to include special competitions, hands-on cooking lessons,
outdoor sports activities and interactive challenges.  Campers stay in accommodations with premium facilities at the Rabun Gap-Nacoochee School in Rabun-Gap. Camp MasterChef gives kids and teens the chance to experience MASTERCHEF JUNIOR first hand.
The CAMP MASTERCHEF mission is to engage aspiring home cooks with an exciting, enriching culinary experience. Campers develop strong cooking capabilities, healthy lifestyle habits, and personal growth skills while having the time of their lives. Through team challenges and competitions, they form strong connections and create unforgettable memories together.
For more information, visit: www.campmasterchef.com
What makes Camp MasterChef different than other summer camps?
Live the MasterChef experience
Share your passion for cooking with other foodies and fans of the show. And you'll want to give it your best – you never know who may be stopping by to join for the day!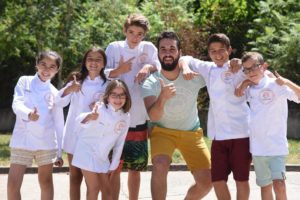 Innovative and creative culinary programs
Our Culinary Director personally designs and supervises each culinary program. Summer 2018 programs include Fundamentals and International Cuisine. Both programs balance cooking fundamentals with innovative cooking techniques.
Develop healthy habits and personal growth skills
Camp MasterChef emphasizes healthy eating, exercise, and emotional well-being — these habits benefit campers in the kitchen and beyond. Passion for cooking is the connecting thread in our approach.
A team of passionate professionals
Our dedicated camp counselors will make you feel at home. We're trained to mentor kids and teens and teach cooking.
Food, fun, and sun!
Learn how to be a better cook in a fun and creative environment — all while having a great time with new friends.
Business Information
754-301-8880
2598 E. Sunrise Blvd, Suite 210A,
Ft. Lauderdale, FL 33304
info@campmasterchef.com